My son was home from college for several days ( and flies back tomorrow ) and with him came a new
T-Shirt that's hot on his Bible College campus.  All Have heard of the game Call of Duty, in fact the
header graphics of this site portray that games name..   His shirt is a take on Call of Duty and appropriate
for the times we live in.  Wanted to share with those who are Christian as well as other youth that may be
part of the CB Clan.   God Bless. ( ps:  It's a pic of his T-shirt so clarity isn't the best )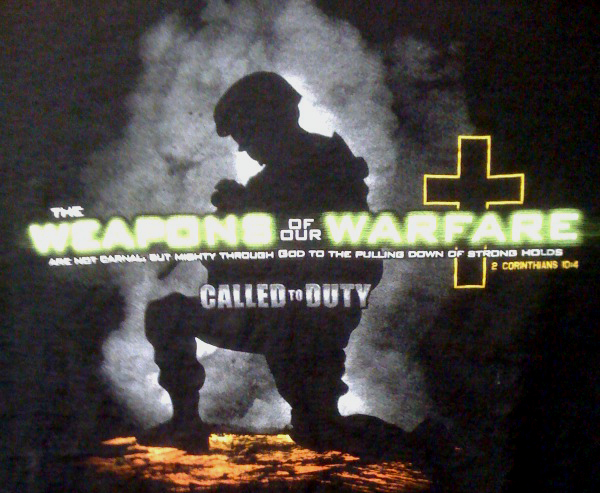 _________________
.


Job 12:12 "Wisdom is with aged men, And with length of days, understanding."

There is no "I" in "TEAMWORK"

To be nobody but yourself in a world which is doing its best day and night to make you like everybody

else means to fight the hardest battle which any human being can fight and never stop fighting.


---e.e Cummings
.